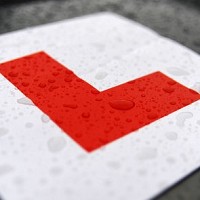 Motorists taking their driving exam should be tested on their ability to cope with country roads, bad weather and unlit roads at night, it has been suggested.
The Institute of Advanced Motorists (IAM) has called for change, as the UK driving test reaches its landmark 80th anniversary.
The road safety charity says the test should now be given a major overhaul to help tackle the problems being faced by young and newly-qualified drivers.
The IAM's director of policy and research, Neil Greig, says the UK now needs a graduated system of licensing and a driving test which incorporates best practice from other countries.
An example of that, he added, can be seen in Austria where young motorists' attitudes to driving are looked at again within a year of their initial test.
Driving tests were made compulsory in June 1935, having initially been offered on a voluntary basis following the Road Traffic Act the previous year.
But the IAM says the test still does not properly prepare drivers for the challenges they will face during the first few months after getting their licence.
RAC head of external affairs Pete Williams said: "It is about time that the driving test is brought up to date and is more reflective of the modern day driving environment.
"For instance, the reality is that a large proportion of motorists now routinely use satellite navigation when driving, so it makes absolute sense that we start to test with sat nav equipment switched on.
"What's more, by including sat navs as part of the test, we're ensuring a new generation of drivers start their motoring careers by using these devices in a safe and appropriate manner.
"With vehicle technology continuing to move at a pace however, we would now call on the DVSA to begin regularly reviewing the driving test to ensure that it stays relevant."
Copyright Press Association 2015