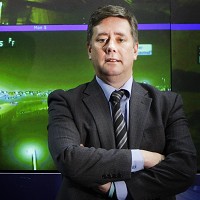 Scotland's long-awaited Aberdeen bypass may be opened in stages ahead of its scheduled completion date in 2018.
That's according to Scottish Transport Minister Keith Brown, who said motorists could see the benefits of the scheme earlier than expected.
The £653 million Aberdeen Western Peripheral Route (AWPR) has long been mired in controversy, with the plans initially facing opposition in the courts.
Since the scheme was approved, the pace of progress on the 28-mile route has come under fire. Aberdeen airport, the city harbour and local communities have all lobbied Transport Scotland to call for the construction of individual sections to be speeded up.
Proposals include improving access to the airport at Dyce, in the north of the city, before the road's scheduled completion date in spring 2018.
Discussing the latest developments, Mr Brown said a preferred bidder for building the road was likely to be announced in the summer.
Once the bidder has been announced, developers will be able to look at changes to the delivery of individual sections of the road, he added.
Mr Brown said: "There is no cast iron guarantee I can give at this stage, but we will do everything we can to work with the preferred bidder to see what can be done without compromising the project completion date of Spring 2018 or produce unnecessary disruption or congestion.
"Where possible, this could mean sections of the new road opening earlier than the completion date and benefits for road users being delivered much sooner."
Copyright Press Association 2013