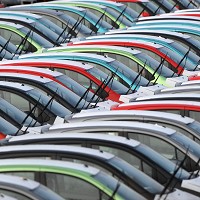 Drivers buying second-hand cars have been warned to be vigilant to the possibility of them carrying existing debt.
Unassuming motorists could ultimately have their vehicles seized as a result of inheriting the previous owner's debts.
Citizens Advice said that second-hand car buyers should be wary of logbook loans, whereby the debtor puts up their vehicle as security.
Such loans have been likened to using a pawnbroker, who retains ownership of the car until any debt is paid off. But unlike regular pawnbrokers, a motorist with a logbook loan can keep driving the vehicle as long as repayments are being met.
The charity warns that someone buying a car subject to an outstanding logbook debt could be chased for the loan.
They then may face having their car repossessed if they do not make the outstanding repayments.
Citizens Advice says that a fifth of people who have reported issues relating to logbook loans have had their car repossessed, even if they did not borrow the money themselves.
It cites a survey which shows nearly two in three (63%) second-car buyers do not look into whether a car has an existing debt attached to it. The poll of 874 motorists also shows that two fifths had never even heard of logbook loans.
The charity fears that the risk of repossessions due to logbook loans is growing, with 60,000 expected to be taken out this year - a rise of 61% compared to 2011.
Copyright Press Association 2014