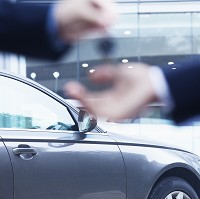 Drivers searching for a new set of wheels over the next month could potentially save thousands of pounds, What Car? is suggesting.
With the arrival of the new registration plate in September, the motoring magazine says there are huge discounts to be had on a number of prestige cars if buyers hold their nerve and drive a hard bargain in the showroom.
Its Target Price team, which goes undercover to reveal the highest prices drivers should really pay for every model, has gone to great lengths to give buyers the inside track ahead of the 65-plate's introduction.
The mystery shoppers shaved a substantial £14,153 off the price of the soon-to-be-replaced BMW Active Hybrid 7 SE.
They also saved £7,208 on the Volvo S80 D4 SE; £6,500 on the Mercedes-Benz SLK 250 CDI, and £7,100 on the Mitsubishi Outlander PHEV GX3h.
Jim Holder, whatcar.com editor, urges people about to buy a car to do their research before rushing into a dealership.
While dealers will naturally try and capitalise on the arrival of the new registration plate, he says there is no reason to think that large discounts should not be available, so buyers should always be willing to haggle.
If people know what car they want and how much they should pay for it, he claims they will be celebrating harder than the salesman.
Copyright Press Association 2015