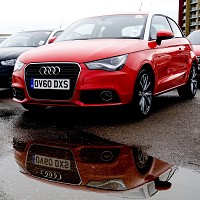 Second-hand buyers are just as interested in luxury cars as they are in cheaper models, a survey has found.
Purchasers of privately sold used vehicles spent more than £6,000 on average, with the BMW 3 series and Audi A4 and A3 featuring high up in the list of popular used cars.
The survey, carried out by Experian, also found that 8% of used-car buyers discovered their car had damaged parts that the seller had not disclosed.
More than half of the 1,800 people asked who had purchased a used car within the past 18 months said they had to fork out for repairs within the first year of owning a used car.
The poll highlights the importance to drivers of taking out carbreakdown cover in ensure help is at hand if they breakdown on the road.
Ford was also popular among used-car purchasers, with the Fiesta, Focus and Ka models all featuring within the top 10.
Copyright Press Association 2012