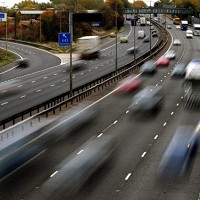 The cost of buying, running, maintaining and insuring a second-hand car is higher than most motorists anticipate, the results of a new study suggest.
The research from the Money Advice Service (MAS), an independent organisation backed by the Government, shows that 56% of drivers find the costs related to used cars are higher than they had expected.
A fifth say they have run up debts to keep a used car on the road, a third report cutting back on family treats to do so, and just over a quarter (26%) regret their second-hand buy.
The survey of 3,000 motorists who have bought a used car over the last two years also shows that 16% have delayed making repairs because of the costs involved, while 12% have found meeting household bills a struggle as a result.
Almost one in five (18%) said they had gone over budget - typically by over £1,800 - to buy a second-hand car.
The survey's findings have prompted the MAS to set up an online calculator and cost comparison tool to help people find the vehicle that best matches their budget.
Copyright Press Association 2014