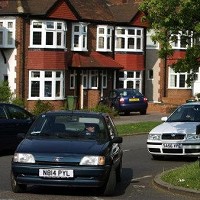 Research has found that Britons own an average of nine cars during their lifetime, but this number could fall if drivers keep their cars for longer as a result of the recession.
According to Tescocompare.com, Britons own six of their vehicles before the age of 40 and on average a Briton's first two cars are purchased before the age of 24.
However, researchers suggest that the total number of cars owned in a lifetime could fall as 29% of the 2,000 adults questioned said they were less likely to change their car in the next 12 months.
A further 23% of respondents said they were considering selling one of their cars to cut costs and only 22% of over 55s said they would change their car "if they saw something better", compared with 47% of 18 to 24-year-olds.
Figures show that while 69% of motorists hang on to their cars for three years, one million drivers get through them much faster and own 20 or more cars in their lifetime.
A desire for something better (26%), coming into money (26%) and unreliability (50%) were key factors in leading to a change of car, but only 14% said that a car's "green" credentials would lead to the purchase.
Copyright © Press Association 2009