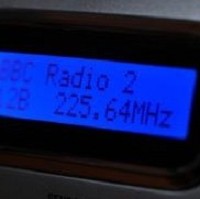 British motorists are being slow to react to the worldwide in-car DAB digital radio revolution, new figures suggest.
A new Digital Radio UK campaign is now on the cards, with the aim of increasing awareness of the in-car technology options available.
Motorists buying a car from new will find that nearly 60% of them have DAB radio fitted as standard, according to the Society of Motor Manufacturers and Traders (SMMT).
But new figures from 6Music reveal the extent of the current ignorance of in-car digital radio.
One of its DJs, Chris Hawkins, said that although the station boasts almost 2 million listeners, its highest in-car audience only ever hits 11,000.
Hawkins, who calls the statistic "staggering" and "almost unbelievable", says this means that a huge majority of listeners leave the station when they drive to their workplace.
He claims that many people simply don't know that they can tune-in on digital radio while driving if they switch to DAB, or aren't aware of adaptor options.
As part of the new campaign, presenter Suzi Perry will host an advertising campaign next year.
Copyright Press Association 2014