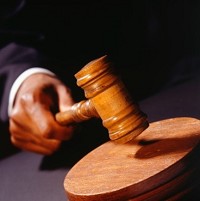 The export market for used cars from Britain is thriving, according to new data.
Cars targeted for export are in some cases selling for more than double their UK value or more at auction, CAP says.
The growing export trade is not confined to cars either, with trucks, trailers, motorcycles and vans also said to be attracting high prices.
CAP says a side effect of the growing global demand for used British vehicles is that the prices of UK vehicles are getting pushed ever higher and there are shortages of certain models on the domestic market.
Black Book Live researchers are issuing daily reports on the "crazy prices" paid for export cars from Britain by buyers based all over the world, including Africa, New Zealand, Indonesia and the Falkland Islands.
In one recent example a six-year-old Citroen C8 - with a CAP value of £2,200 in the UK - sold for £5,600.
Other eye-catching cases include a five-year-old Audi A4 achieving a price of £15,400 - compared to its UK CAP trade value of £7,175 - and a four-year-old Honda Civic diesel going at auction for almost £12,000 more than its usual domestic value with a sale price of £20,600.
Copyright © Press Association 2013