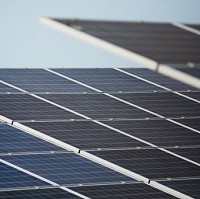 British students have built a car powered exclusively by solar energy.
The Cambridge University-based team is launching the Evolution car on Monday at the famous institution's sports ground.
This is with a view to racing it in the Australian Outback's Bridgestone World Solar Challenge this autumn.
The uni's Eco-Racing Team (CEUR) goes into the week-long endurance event (October 18-25) armed with plenty of experience. The 60-strong crew has been making, racing and designing eco-vehicles for the past eight years.
Alan Jamieson, its driver who is working towards a fluid mechanics PhD, called the race among the world's "toughest" challenges.
The Evolution is aimed at highlighting electric vehicles' huge potential by showcasing state-of-the-art sustainable engineering. The brains behind the car hope it can help set an example for the mainstream vehicles of tomorrow.
The CEUR team will be hoping for better luck than at their last outing two years ago, when questions about the machine's stability were raised by a road test accident.
The team is confident that such glitches have been smoothed out.
CEUR's machine comes with the backing of several high-profile organisations. These include Jaguar Land Rover, Viridian Sola, TTP, Marshall Group, Timeless Green and Penson. In addition, BNY Mellon, the international investor, has recently expressed support.
Solar power in the car industry has been hitting the headlines of late.
Last year Ford announced that it was working on a trailblazing 100mpg solar-fuelled concept vehicle . Engineers ensured that the C-Max Solar Energi Concept Car combined a traditional petrol engine with a device that directed the rays of the sun via solar panels mounted on its roof.
A few months later Jaguar Land Rover's (JLR) officials said it had placed a solar-panelled roof containing 21,000 solar-powered cells on its South Staffordshire factory. This made it the largest solar-panelled roof yet, they claimed, equivalent of powering 1,800 homes and reducing JLR's carbon footprint by over 2,400 tonnes a year.
Cambridge University students will spend the months before the endurance race testing the Evolution on Millbrook's Bedfordshire proving ground and the wind tunnel amenities at JLR.
CEUR's electrical team head Amy Livingstone says the latest model has more power than its predecessor, with the solar panel modified to absorb extra solar rays.
BNY Mellon's Scott Stevens called the students' fervour for clean-technology innovation as "truly awe-inspiring".
Copyright Press Association 2015