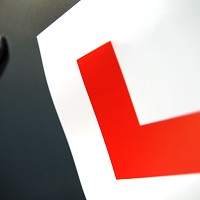 Learners often think the British driving test is pretty tough but new research has revealed that it is a lot easier than in many countries.
The study conducted by RED Driving School revealed that learners in Colombia face one of the longest and toughest procedures in the world to get their driving license.
The driving school looked at tests in the UK and those in the three most populous countries on each continent, and states in America, and ranked them for difficulty.
British learners might be surprised to hear that only five of the 18 countries had an easier test procedure than the UK and that included countries where you only have to be 18 years old or drive 400 yards to pass.
Maybe if the British test was a bit harder accident rates andcar insurance premiums for young drivers would be lower.
RED said that two of the countries had comparable tests to the UK and 11 were harder.
In the USA and Australia learners had to of driven at night and racked up a specific number of hours with their instructor in order to pass, while in Colombia, Canada, New Zealand and Germany it can take many years and multiple tests to get a full driving license.
Chief executive of RED Driving School, Ian McIntosh, said: "We came across a few interesting facts about the process in other countries. For example, in Mexico, you don't need to take a driving test if you are 18 or over, in Turkey you only have to drive 400 yards for your test and in India the practical test is taken around a track."