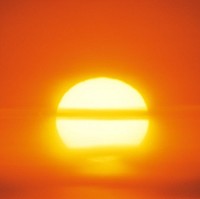 The hot weather across the UK is set to continue today and into the weekend, according to forecasters.
Britons up and down the country got out the sunscreen yesterday as they soaked in the rays on what was the hottest day of the year so far, with temperatures almost hitting 28C (82.4F).
Forecaster Gemma Plumb said today would be "very warm".
She added: "Most of the UK will be sunny and very warm on Saturday but showers could reach the end of Cornwall by the end of the day.
"Sunday will continue to be dry and sunny although there may be more cloud about."
Temperatures are predicted to reach between 24C and 27C on Saturday, while Sunday is likely to see highs of between 22C and 25C.
With this in mind, it is important people make sure they have the necessary breakdown cover as the warm weather could be troublesome for cars.
Vehicles can easily overheat or suffer major battery problems in hot conditions.
Southampton recorded the highest temperature of 27.9C (82.2F) yesterday, as well as also topping the charts on Wednesday.
Wisley in Surrey was not far behind, with temperatures reaching 27.5C (81.5F).
Copyright Press Association 2012