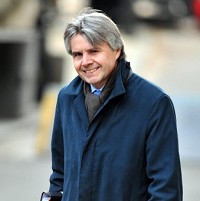 A Briton is celebrating after setting a new land speed record for an electric car.
Former science minister, businessman and racing driver Lord Paul Drayson managed a speed of 204.185mph on Tuesday evening in the Drayson B12 69/EV electric Le-Mans Prototype.
That was calculated as an average over two runs at Elvington Airfield, on the outskirts of York, and it comfortably beats the previous record of 175mph which had stood for almost 40 years.
Lord Drayson expressed delight at his feat, which he believes shows everyone that electric vehicles "can be fast and reliable".
He added: "This is a true celebration of Britain's leading position within the burgeoning electric vehicle industry and I'm delighted to be at the forefront of this electric revolution."
Lord Drayson - minister of science until 2010 - set the record with his team Drayson Racing, a research company that develops sustainable technology in motorsport.
Copyright Press Association 2013