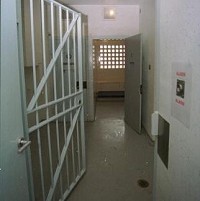 Throwing bricks at cars endangers lives and risks a "severe" jail sentence, the Court of Appeal in London has warned.
Judges had rejected sentence appeals by teenagers who caused a man`s death when they threw bricks and stones "for a laugh" at vehicles on the A465 in South Wales.
Luke Cotter, now 16, had received four years; half brother Alan Type, now 15, three years; and a girl who cannot be named for legal reasons, two years.
The sentencing crown court at Merthyr had been told that although they had not been directly responsible for the death of John Wells, he had died after swerved into an oncoming car as a result of their actions.
They had admitted damaging property and being reckless as to whether life would be endangered. The girl had pleaded guilty because, while not actually throwing the stones, she had been collecting them for the boys.
Said Appeal Court judge Mr Justice Maddison: "The courts must make it clear that those who commit such offences will be severely punished."
Copyright © Press Association 2009