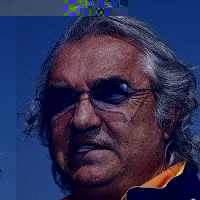 Formula One racing team Renault have escaped serious punishment over their involvement in fixing a crash at last year's Singapore Grand Prix.
The manufacturer was served with a permanent disqualification from the sport, suspended for two years. No financial penalty was imposed.
But Renault's former team principal Flavio Briatore was given the most stringent punishment - a lifetime ban from FIA-sanctioned events. His position as co-owner of Queens Park Rangers Football Club is now under serious scrutiny, with league chairman Lord Mawhinney requesting further details from the FIA to assess whether he meets the criteria of a "fit and proper person" to own the club.
Critics may seen the sanction as lenient, especially in light of the World Motor Sport Council describing Renault's breach of the rules as of "unparalleled severity". Despite this, the WMSC, citing mitigating circumstances, said the team would only be banned permanently if "found guilty of a comparable breach" during the coming two years.
Max Mosley, the FIA president, said Renault remained committed to the sport, which costs the firm around 250 million euros a year (£225 million), and confirmed it would not be leaving Formula One.
Copyright © Press Association 2009