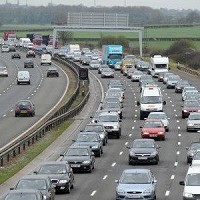 Travellers thinking of a road trip across the heart of Europe should make sure that their vehicles are in tip-top condition after figures revealed that Germany and France were the most expensive places in which to break down on the Continent.
Research from Aviva - formerly Norwich Union - found that it cost a motorist an average of £2,940 to have an accident in Germany, more than 50% higher than the average cost of a crash in Europe.
At the same time, British drivers looking to keep their car insurance premiums down through no claims bonuses should be very careful when driving round France, as the average value of a personal injury claim came in at £9,510.
Nigel Bartram, the group's UK insurance motor underwriting manager, said: "An estimated two million British tourists take to their cars for driving trips to neighbouring European Union countries each year. We advise drivers in Germany to be extra careful, as about two thirds of the Autobahn network still has no speed limit.
"We also advise you to make sure that you are properly covered before you go. Otherwise you may have to pay for any claims for damage to your car, whether it's your fault or not. Not to mention the hassle of arranging repair and sorting out the claim in the local language."
Copyright © Press Association 2009