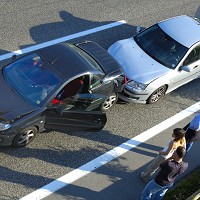 The development of 'active' safety technology by Mazda may help to reduce the number and severity of collisions on the roads.
The compact SUV Mazda CX-5 will be the first model to include SKYACTIV technology, a move that has now led to lower car insurance premiums for its drivers.
Mazda will include the 'Smart City Brake Support' (SCBS) system as standard on the CX-5 range.
The ABI (Association of British Insurers) reacted by lowering the original insurance group rating for the CX-5 by two levels, a change that was implemented on 20th October.
The SCBS system utilises radar sensors at the front of the CX-5 to keep track of the speed of the vehicle in front and check the distance between the two vehicles.
It will then automatically deploy the brakes if the system detects that the driver has not reacted in time and a collision is imminent.
Mazda UK's aftersales director, David Wilson-Green, said: "We anticipate that the lowered group ratings for CX-5 could result in annual savings up to £50 on some models for our customers."
Copyright © Press Association 2012