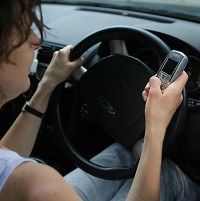 Road safety charity Brake is encouraging businesses to give their drivers a better chance of staying safe behind the wheel by attending a training course to learn more about safe practices.
Brake's Fleet Safety Forum and Colas Ltd have joined forces to make roads safer in the South West through Brake's Pledge campaign.
UK motorists who drive for a living are involved in crashes which result in 10 fatalities and 100 injuries each week.
Avoidable accidents not only destroy lives, but can hit pockets, too, as car insurance premiums rise.
Company bosses and community campaigners have been invited to attend the training course in Bristol on April 23, which will see an experienced trainer offer training and practical tools for managers to pass on to workers.
Participants will learn how to set up their own discussion-based workshops based on six main principles of safe driving which motorists should pledge to follow - slow, sober, sharp, secure, silent and sustainable.
Copyright Press Association 2013