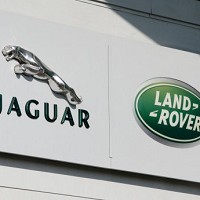 Tens of thousands of Range Rover drivers in the US are having their vehicles recalled.
Around 104,000 Jaguar Land Rover cars, designed and engineered in Britain, are being recalled in the US over problems with brakes and sidelights.
The move comes after the country's National Highway Traffic Safety Administration issued notices last week.
Jaguar Land Rover North America is recalling over 70,000 Range Rovers, amid fears that brake hoses on those built between 2006 and 2012 may rupture, resulting in brake fluid being lost.
It is thought motorists whose vehicles are affected will get their brake hoses replaced free of charge by dealerships.
The recall comes after an investigation that reopened three months ago following reports of an accident, and ruptured brake hoses in the US. The safety probe had initially been launched in 2010 but a lack of accident reports led to it being closed a year-and-a-half later.
One and two-year-old Range Rovers and Range Rover Sports are also being recalled amid concerns that brake vacuum hoses might not have been installed correctly.
Meanwhile, the company is to recall nearly 5,000 Jaguar XKs from 2012-2015, due to fears that sidelights may turn off five minutes after being switched on.
Copyright Press Association 2015