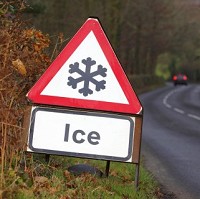 Brake senior campaign officer Ellen Booth has warned motorists about reckless overtaking and driving too fast on country roads.
The attempt to reduce the number of unnecessary deaths and injuries comes after motorists confessed to driving dangerously in the last year in the road safety charity's poll.
Brake canvassed 1,000 drivers and found almost a quarter of male and one in five female road users have overtaken without being sure something was coming.
Ms Booth said: "Overtaking dangerously or driving too fast on rural roads puts yourself and others in grave danger, risking needless deaths and injuries."
One in five men and 9% of women were involved in an overtaking close shave or incident, incidents which ultimately lift the cost of car insurance .
More than half of women and 44% of men have feared for their safety as a passenger of a car that has overtaken another.
Meanwhile, over two in five men admitted exceeding the 60mph speed limit on country roads, with almost a quarter of women making the same confession.
"Some people kid themselves they can get away with excessive speeds and dangerous manoeuvres because they know the road.
"Yet driving on rural roads is highly unpredictable, and the consequences of risk-taking often horrendous," added Ms Booth.
RAC technical director David Bizley said: "It's clearly worrying the sheer number of motorists which admit to speeding, particularly on country roads, which are the most dangerous of all.
"Our own motoring report reveals 37% drivers say they speed in 50-60mph zones - supporting the evidence presented by Brake.
"The fact that the number of accidents and fatalities is higher on country roads highlights the need for motorists to apply the highest levels of responsibility when driving both in urban and rural areas.
"We welcome greater awareness to the perils of speeding and dangerous overtaking and would encourage motorists to take a moment to consider their driving style before getting back behind the wheel."
Copyright Press Association 2013