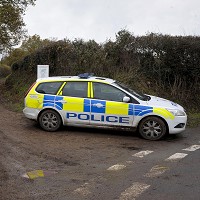 Police arrested a 15-year-old boy who was seen driving a stolen car at high speed and attempting a handbrake turn.
West Midlands Police said they arrested the boy on Abbey Road, Whitley, after a car chase in which they caught up with him in less than a quarter of a mile.
He was taken into custody by detectives and faced questions by officers on suspicion of dangerous driving and burglary.
The incident, on the evening of June 16, occurred when the Honda Civic activated automatic number plate recognition (ANPR) cameras and triggered an alert on a device in Coventry.
Officers assigned to track the car spotted it on London Road, Coventry, and gave chase. The 15-year-old driver tried to run away once police closed in on him.
The car was traced to the burglary on Rayleigh Road when thieves sneaked in through an insecure patio door. If the police had not recovered the vehicle, the owners would have had to rely on their car insurance policy to replace it.
Detective Constable Ian Brown from Coventry Police CID said: "Officers did well to end the pursuit quickly as the Civic was travelling at up to 70 miles per hour in a 30-zone and at one stage tried to pull a handbrake turn."
Copyright Press Association 2012