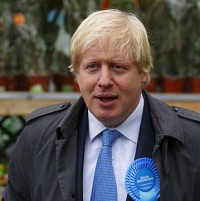 Mayor of London Boris Johnson has revealed plans to create the world's first ultra-low emission zone in the capital by the end of the decade.
The mayor has asked Transport for London (TfL) to conduct a feasibility study into introducing a scheme that would allow only zero or low emission vehicles into central London by 2020.
Mr Johnson said: "This would deliver incredible benefits in air quality and stimulate the delivery and mass use of low emission technology."
London is one of the worst cities in Europe for air pollution and Mr Johnson wants to build on the Low Emission Zone (LEZ), which was created in 2008 and covers most of the capital.
Motorists face a fine if they drive in the current LEZ in central London and do not comply with emissions criteria that limit the amount of particulate matter discharged from an exhaust.
Mr Johnson has hailed the scheme as a success and hopes the streets of London will be filled with hybrid buses, low-emission lorries and electric vehicles.
Copyright Press Association 2013