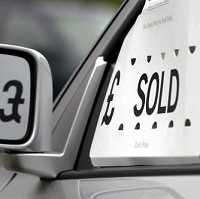 Used car sales have seen a significant rise in 2013 - with levels at their highest point for five years, according to research.
There was a 0.9% increase in used car trades, with more than 6.8 million exchanges of ownership recorded. But the figure is still some way behind the previous record high of 7.8 million used car sales in 2008.
Cars aged nine years old or over were among the strongest performers in the used car market - with sales up 6% in 2013 compared to the previous year, according to analysis from Experian. However, cars in the 3-6- and 6-9-year old categories both dropped by 4.4%.
The most popular used car was the Ford Focus, which accounted for 3.67% of all used car trades in 2013, or 312,221 changes of ownership. Second place went to the Ford Fiesta and the Vauxhall Corsa came in third.
Larger cars were also popular, with 4x4s and MPV both showing increased sales, while alternative fuel vehicles such as the Toyota Prius also enjoyed a rise in sales.
There was also a clear divide between the north and south of the UK, with Vauxhalls more popular in the north of England and Scotland, while Fords were preferred by those in the south.
Copyright Press Association 2014