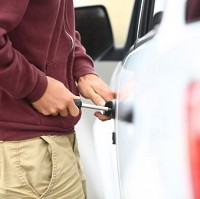 BMW's X5 is still the number one target among car thieves in the UK, finishing top of Tracker's most popular recovered vehicle table for the second year in a row.
The vehicle recovery experts helped to find over £12.5 million worth of stolen motors in 2012, with the most expensive car recovered being worth £70,000.
Second on the most recovered vehicle table was the Range Rover, up from seventh place in 2011, while Mercedes models also featured prominently in the top 10.
The SLK and ML were placed fifth and sixth respectively, followed by the CLS and E Class in joint seventh.
Last year the average value of a recovered car was just £25,000, with a significant number even below £5,000, confirming that you don't have to own a luxury car to be at risk from thieves looking to make a fast profit.
Tracker stolen vehicle recovery systems can help lower car insurance premiums for drivers.
They work like an electronic homing device, with a covert transmitter hidden in one of several dozen places around the vehicle.
Copyright Press Association 2013