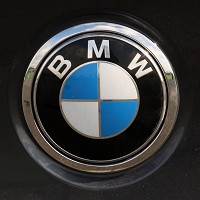 BMW has revealed that it is having to recall nearly 570,000 vehicles in North America because of a fault with the battery cable connector.
The German car giant is concerned that the connector could fail and lead to the engine stalling and, although it is only aware of one minor accident caused by the problem in Canada, it has elected to recall certain models.
All 3-Series sedans, wagons, convertibles and coupes made between 2007 and 2011, all 1-Series coupes and convertibles produced between 2008 and 2012, and Z4 sports cars manufactured from 2009 to 2011 are affected.
The issue has not led to any injuries yet but federal safety regulators have confirmed that the connector and fuse box terminal can degrade with time, breaking the electrical connection and leading to a loss of electrical power and the car stalling unexpectedly.
BMW has announced that the battery cable connectors will be replaced and secured free of charge, with recalls beginning next month and, although the issue only affects the US and Canada, drivers elsewhere should always be aware of potential faults.
Copyright Press Association 2013