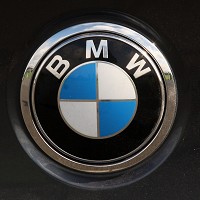 Hi-tech car thieves have been targeting some BMW models, prompting the company to contact clients to resolve security failings on the cars.
BMW started calling fleet managers at its large corporate clients after it emerged organised gangs were breaking into cars and cloning wireless key fobs using on-board diagnostics (OBD) programmers.
The devices are then used to reprogram blank keys, enabling the cars to be stolen and highlighting the importance of having car insurance .
A spokesman for the car manufacturer said: "From working with the police and other authorities, BMW is aware that some of its products, along with those of other manufacturers, have been the subject of unwanted attention by professional criminals. A detailed investigation has revealed that certain BMW models in particular have been targeted."
BMW's X5 and X6 models seem to be the focus of the gangs and the company has said all models built after September 2011, its new 1 Series Hatch and 3,5, 6 and 7 Series vehicles cannot be stolen using the wireless key fob cloning method.
Fleet managers who think they may be affected are asked to contact BMW's customer services department so their vehicles' security can be enhanced if necessary.
Copyright Press Association 2012