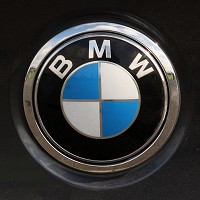 BMW continues to be the top car firm for providing dependable company vehicles in Britain.
In a survey which canvassed the opinion of the 50 largest contract hire and leasing companies, BMW retained its title as the most reliable car manufacturer, completing a repeat of its double success last year.
BMW had three cars in the top 10, with the 3 Series crowned as the most reliable company vehicle, leaving drivers comfortable that theirbreakdown cover is simply there for peace of mind.
The Volkswagen Golf improved one place on its third-place finish in 2011, while the Audi A4 was up five places on last year's eighth spot.
The Honda Civic (based mainly on the 2006-2011 model) finished just behind the A4 after missing out on the top 10 last year, while the Accord ensured Honda occupied two places in the top five.
Three cars missing from the 2011 rankings were included in the top 10, including the Mercedes-Benz C-Class.
Companies in the Fleet News 50 were invited to name their most reliable cars and vans based on the number of warranty claims and breakdowns.
Copyright Press Association 2012