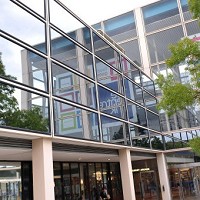 Drivers have been offered tips on how to avoid possible traffic chaos this month as early-bird shoppers hunt for the best-priced Christmas bargains.
Black Friday falls on November 27 this year. Originating in the US, it is a day which has now caught on in the UK, offering shoppers one-off deals.
Last year's event saw 7am traffic jump by a typical 35%, with approach traffic to Milton Keynes' centre:mk and Bicester Village retail hubs two of the most severe.
To help drivers cope, INRIX has compiled the best and worst times to travel to the most popular shopping centres on Black Friday.
The traffic data firm urges drivers to head to Gateshead's Metrocentre between 10am and 1pm if they want to avoid the worst jams. The North-East centre's neighbouring roads should be at their busiest between 2pm and 5pm.
Routes to Manchester's Trafford Centre should be steered away from during 5pm to 7pm, with the best time being before noon.
INRIX finds that Bullring shoppers in Birmingham are best advised to visit between 11am and 2pm, while 4pm to 5pm is to be avoided.
It recommends Bicester Village visitors that the least-crowded times on the approach roads will be between 4pm and 6pm, with 8pm onwards and from 10am to midday to be avoided.
Bristol's Cabot Circus will bring heavy traffic from 3pm-5pm, but light relief from 10am to midday, INRIX predicts.
Bluewater Shopping Centre should be given a wide berth from 4pm to 7pm, but motorists should get to the Kent destination more easily before 10am.
INRIX traffic analyst Greg Hallsworth predicts another busier than average shopping day this Black Friday after substantially more traffic seen in 2014.
This will especially be the case with rush-hour morning traffic volumes, as experts predict this year's Black Friday will be among the biggest ever, he said.
Copyright Press Association 2015