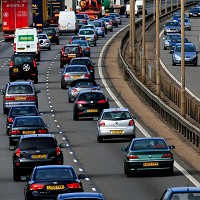 Sales of 'black box' motor insurance have gone up five-fold in the past two years, according to research from the British Insurance Brokers' Association (Biba).
Telematic-basedcar insurance policies will reach 500,000 sales in the next two years, the broker trade body believes.
Female drivers can expect to see their premiums go up later this year when the European gender rating ban comes into force, Biba said, so these motorists could be a beneficiary of telematics technology.
Some 12,000 telematics policies were live in 2009, while this number increased to 35,000 the following year, research from the group conducted this month shows.
Biba said the total number of policies increased to 100,000 by last year, while sales have grown again to 180,000 in the first half of 2012.
The trade body's head of communications Leighann Forsyth said: "The dramatic increase in black box technology follows the rising cost of premiums for young drivers, the decreasing cost of technology, and new product availability from insurance brokers."
Copyright Press Association 2012