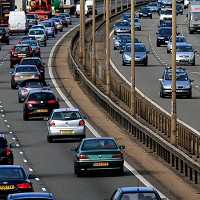 Birmingham has been named as the UK's biggest motor insurance fraud hotspot for the fourth year in a row.
The city accounted for 7.76% of all suspect motor insurance claimants across England and Wales during 2012, according to the sixth annual Motor Fraud Index compiled by specialist law firm Keoghs.
East London ranked second in the top 10 hotspots with 4.22%, while Liverpool was third with 4.03% and Manchester was fourth with 3.75%.
Throughout the year, more than 24,000 claimants suspected of submitting fraudulent claims were referred to Keoghs by some of the country's topcar insurance companies.
Crewe experienced the highest annual increase in suspect claimants out of the top 40 towns on the index, with a 260% rise in such claims. Elsewhere, Medway in Kent recorded an increase of 145% and Leicester witnessed a jump of 58%.
In terms of regions, Wales and the South West have seen the biggest rise in the number of suspect claimants - up by 49% compared to 2011.
The 2013 Index also highlights how widespread fraud has become over the past three years, with just 12 out of 104 post code areas in the UK now considered to be relatively low risk.
Copyright Press Association 2013