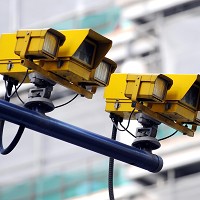 Officials have launched a new crackdown on motorcyclists, amid latest figures which reveal a growing amount of London-based motorbike deaths.
The number of such incidents rose by 22.7%, from 22 during 2013 to 27 last year, in the Greater London area, according to Transport for London's (TfL) figures.
Policymakers said they will be targeting speeding, running red lights and careless riding as a result, as well as launching a variety of educational projects.
Specialist bikers will help carry these initiatives out, as part of the police's dedicated motorbike safety squad.
RAC spokesman Simon Williams said: "The increase in motorcyclist fatalities is the first rise in London since 2011 - while the numbers might look small, every death on our roads is a tragedy. It is encouraging, therefore, that the capital already has plans in place to help ensure future years see a drop in the number of fatalities.
"Later this month we should know how the rest of England compares. Unlike in London, many parts of the country reported a rise in motorcyclists killed in 2013 compared to previous years, so clearly a large task remains for local authorities when it comes to improving safety on our roads."
Such an onus on motorbike safety makes sense in the light of DVLA figures which show that bikers account for only 1% of all road traffic.
Yet they represent nearly one in five (19%) of all highway users who are involved in road death accidents.
In all, London's roads saw 127 fatalities over 2014 - a drop of 4% on the previous year's number. In addition, there were 2,040 severe injuries.
This brought down the total amount of people seriously injured or killed on the roads in 2014 by 7%, compared with 2013. This was the smallest figure since records started being collated.
Minor injuries rose 15%, however, from 2013 to 2014 with total casualties - including serious injuries and deaths - rising 13.2% on the year before.
Cyclist fatalities fell from 14 to 13 in the same timespan, it had already been announced the week before. Pedestrian fatalities also dropped by one - to 64 from 65.
The number of London-based car occupant fatalities dropped to 19 in 2014, from 25 the year before.
Only three under-16s were killed on the capital's roads over 2014, while serious child injuries numbered 166 - a dip of 11%.
The amount of overall road traffic prangs reported to London police in 2014 rose by 13% on 2013, to 25,992.
On Tuesday (June 9) Boris Johnson, the Mayor of London, set a fresh goal of cutting in half by 2020 the amount of London serious injuries or deaths compared to the 2005-2009 average.
Copyright Press Association 2015