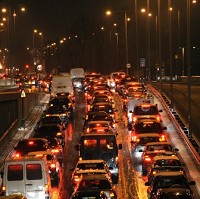 Motorists are set to benefit from England's largest road investment in four decades, over the next seven years.
Around 900 lane miles of additional road capacity will be built by 2021, the Government has announced, a third more than was introduced in the previous decade.
The £24 billion funding package is the largest since the 1970s. Leading A-roads and motorways will be among the beneficiaries, with investment in these tripling by 2020.
A quarter of the investment (£6 billion) will be invested on resurfacing and over £9 billion will be spent on maintenance.
This will cheer motoring lobbyists who regularly argue that England's pothole problem has left more and more motorists needing to make avoidable claims on their car insurance .
John Hayes, the Roads Minister, says roads improvements are key to ministers' long-term economic strategy by easing congestion.
The Government's Autumn statement is expected to lay out individual road schemes set to benefit from the cash injection.
Among the logjam hotspots thought to be in need of easing are East England's A47 and the South-West's A303.
These are highways included in six feasibility reports currently being undertaken by Government agencies.
Copyright Press Association 2014