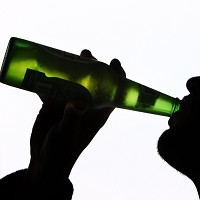 Fatalities in road accidents where alcohol was a factor soared by 25% last year, according to provisional data.
The Department for Transport (DfT) revealed that an estimated 290 people were killed in drink-drive accidents in the UK during 2012 - representing 17% of all reported road fatalities.
This is a considerable jump on the figure of 230 in 2011, which was the lowest total since records began in 1979.
Some 68% of those killed in drink-drive accidents were drivers and riders over the legal alcohol limit while the remaining 32% were other road users who were not necessarily over the legal limit themselves.
The overall number of accidents involving drink-driving last year totalled 6,680, fractionally down on the 2011 figure of 6,690.
Those seriously injured in drink-drive accidents, meanwhile, totalled 1,210 in 2012, down from the total of 1,270 in 2011, and slight injuries in drink-drive accidents totalled 8,500 last year, slightly up from 8,420.
Despite the significant rise in the death toll, the annual drink-drive fatality figure has dropped considerably since the late 1970s and 1980s when figures of more than 1,400 deaths a year were recorded.
Copyright Press Association 2013