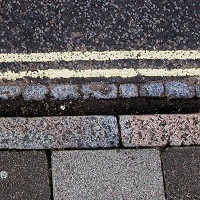 The Government has announced plans to stand up to " over-zealous parking enforcement practices" by introducing reviews on the use of yellow lines.
In order for councils to consider the removal of yellow line road restrictions, it is proposed that a minimum of 50 council taxpayers' signatures - or at least 10% of residents or businesses in the area - will be required on a petition, Local Government Secretary Eric Pickles announced.
The move to amend statutory guidance means a system could be brought into place which would see a local authority review on any existing council parking policies.
Following such calls from residents, road users and business owners, local authorities would be obliged to review their parking policy in a specific street or neighbourhood and put together a report for consideration by councillors.
Mr Pickles said yellow lines are often imposed without "fair" consideration being taken on how they impact upon the livelihoods of residents and local shops or the effect on parking availability.
"Now local people will have a direct and democratic right to trigger a formal council-led review of road restrictions in their area," he said.
He added that "incessant yellow lines, CCTV spy cars and trigger-happy parking wardens" can make life unbearable for motorists seeking a place to park in shopping areas.
It is hoped the proposal will also clamp down on unfair parking charges and drive shoppers from out of town back to the high street.
Copyright Press Association 2014