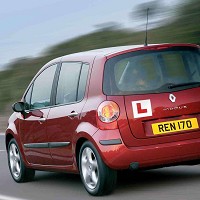 A bid to create a law that will close a loophole allowing convicted sex offenders to work as driving instructors is under way.
The Driving Instruction (Suspension and Exemption Powers) Bill was introduced by Liberal Democrat MP Willie Rennie after one of his Dunfermline and Fife W constituents was sexually assaulted.
Lesley Anne Steele, 23, who was sexually abused by driving instructor James Bennett, was shocked after learning he had continued to work after being convicted.
Under current law, instructors are able to work for at least 45 days following removal from the Driving Standards Agency register or conviction.
The Bill, which has already cleared the Commons, was given an unopposed second reading in the Lords. It would close the loophole by giving the registrar power to suspend instructors who they feel pose a "significant threat" to pupils' safety.
Liberal Democrat Lord Tyler, who introduced the Bill in the Lords, said the move had received cross-party support.
He added that Ms steels was "horrified and angry" to find the sex offender was still teaching in the immediate vicinity of her home and this Bill would close the alarming loophole she discovered.
Copyright © Press Association 2009