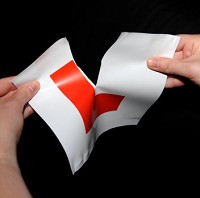 Unofficial websites are adding as much as £30 to the cost of a driving test, learner motorists have been warned.
Official provider, the Driver and Vehicle Standards Agency (DVSA), says these official-looking copycat sites add an extra booking fee in addition to the original charge.
The DVSA site, conversely, charges only for the tests themselves; at £25 for theory exams then £62 for practical driving tests.
Additional and unnecessary driving test fees come are not to be accepted by new motorists, especially at a busy time when they have other costs such as road tax, MOT and car insurance to add to their budgets.
RAC spokesman Simon Williams said: "Working towards the driving test can be stressful enough without the added worry of being caught out by a scam and losing money that could be better spent on extra tuition is galling.
"The best advice is to be on your guard and do your level best to identify the official websites which will normally carry genuine government information on the pages and in the web address bar, but just because a site carries the right logo or branding does not necessarily mean it is legitimate. It's also good practice to look out for Google verification and safe browsing information as well as investigating the domain name if you have any doubts."
The unofficial sites regularly offer a retest free of charge in the event of a learner failing their first test. Closer inspection of the small print, however, reveals that very few of them are eligible for this offer.
The DVSA's chief executive, Alastair Peoples, called some of these websites' tricks "unacceptable".
The Government wants to increase awareness of this practice.
Mr Peoples said the agency is working with fellow government offices, such as the National Trading Standards Board (NTSB) and Advertising Standards Authority (ASA). This is to make sure that anything advertising these misleading websites are taken down.
Copyright Press Association 2014
https://www.gov.uk/government/organisations/driver-and-vehicle-standards-agency (DVSA)