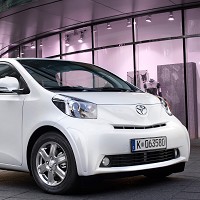 Japanese and German cars give their owners less headaches when it comes to the dreaded MOT test, it has been claimed.
New data from the Vehicle Operation and Services Agency (VOSA) reveals that 253,000 vehicles failed their first MOT between January and August, three years after they were first registered in 2010.
In terms of reliability, the tiny Toyota iQ has the best record. It achieved a pass rate of 91.82% based on 2,835 tests, putting it just head of the Honda Jazz (90.40%) in second and the Honda CR-V (89.83%) in third.
Only the Land Rover Freelander, which finished as the ninth best-performing car, broke the Japanese and German dominance.
Down at the bottom, the Renault Kangoo achieved a pass rate of just 63.54% while the Citroen Berlingo was not much better at 67.84%.
On the brand front, Lexus took the title as the best-performing automaker overall. An average of 89.4% of its cars passed their first MOT, as it finished ahead of Subaru and Honda in second and third place respectively to complete a Japanese podium. Toyota, meanwhile, came fourth.
The least likely brand of car to pass its first MOT was Citroen, with its score of 76.18% not helped by woeful performances from the C4 and Berlingo.
Copyright Press Association 2013