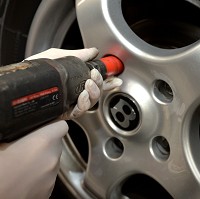 The most expensive cars are not necessarily the best, especially when it comes to reliability.
New research reveals Bentleys and Porsches are prone to breakdown more than other cars, despite costing hundreds of thousands of pounds to buy, leaving their drivers stranded at the side of the road.
Both luxury automakers finished at the bottom of a 38-strong table of car manufacturers put together by What Car? and Warranty Direct.
The list price of Bentleys ranges from £136,250 for the 4.0 V8 Continental GT Convertible, up to £224,700 for the Mulsanne 6.75 V8, yet owners often have to fork out for costly repair bills after a breakdown.
Likewise Porsche owners find themselves digging dig into their pockets to fix problems.
Thousands of cars between three and eight years old were assessed on their failure rate, age, mileage and cost of repair.
Honda came out on top, while Suzuki took second and Toyota was third.
Chevrolet and Mazda tied for fourth, followed by Ford, Lexus and Skoda. Hyundai, Nissan and Subaru shared ninth.
The most common cause of breakdown was electrical faults, accounting for almost a quarter of visits to garages.
Axle and suspension faults were also fairly common, affecting 22% of all the cars surveyed. Air conditioning, on the other hand, was the cause of least concern to motorists, being reported by just 3% of owners.
The Honda Jazz and the Mitsubishi Lancer were the most reliable models, while both also had reasonable average repair costs.
The Audi RS6 was the least reliable model. It was also the most costly to fix, with an average repair bill of £1,003.
What Car? editor Jim Holder attributes Honda's position to very low failure rates, with its models getting drivers from A to B without a problem most of the time.
On the odd occasion things do go wrong, he says the cars are also relatively cheap to fix.
Copyright Press Association 2015