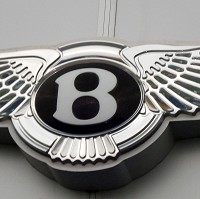 Bentley Motors is looking to train and develop better workers with a brand new Upskilling programme, it has announced.
The German-owned British luxury car manufacturer is to up its investment in training facilities, employ more people, and provide them with the skills needed to shape the body and trim of its vehicles, construct engines, and work with wood.
It also plans to completely change the way it develops youngsters by offering an enhanced apprenticeship scheme.
The car industry is always evolving and the company needs to invest in new thinking as well developing its existing workers, according to Dr Ariane Reinhart, one of Bentley's human resources board members.
The Bentley cars of the future will demonstrate the best in engineering excellence, quality and performance, which are exactly what the firm needs in its workforce too, Dr Reinhart says.
Bentley's main production plant in Crewe will feature 10 training 'islands', to change the 'on the job' nature of training to 'near the job' training.
Trainees will also be given mentors to help their progress, the manufacturer revealed.
Copyright Press Association 2014