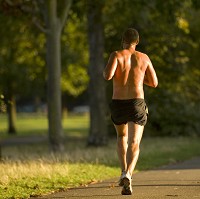 Motorists have been reminded to give vulnerable road users extra consideration while driving, especially during the summer months.
The Institute of Advanced Motorists (IAM) says drivers need to look well ahead so they spot pedestrians, joggers, cyclists and horse riders as soon as possible.
They should also keep an eye out for signs of distraction, such as joggers wearing earphones and oblivious to traffic noise. Listening to music may also make people less likely to hear alerts such as a horn.
Peter Rodger, chief examiner at the IAM, said people are more likely to be using the roads in the summer months thanks to the warm weather and long days.
He stresses that it is crucial to give them extra space and consideration, particularly on country roads where they may be joggers around a bend.
Copyright Press Association 2014