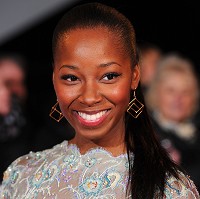 Pop star Jamelia has called on motorists to check when their online policies are due for renewal after being disqualified for driving without insurance.
Jamelia, a presenter on lunchtime TV show Loose Women, admitted driving without third partycar insurance and with defective tyres when she appeared before magistrates in Redditch, Worcestershire.
She was disqualified for 45 days and fined £455 with £60 costs.
She has now warned other drivers to be on their guard after telling magistrates she thought her online policy would be renewed automatically.
The Superstar singer said she had been "horrified" to discover she wasn't properly insured.
She added: "Unfortunately, it is an easy mistake to make in a busy life when you do your insurance online. In the interests of everyone's road safety I would urge everyone who does so to check carefully exactly when their policies are due for renewal.
"Certainly, driving without insurance is not something I would ever knowingly have done and I am sorry that I did so inadvertently."
Copyright Press Association 2014