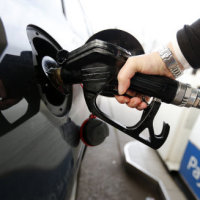 Adverts that offer to remove diesel particulate filters (DPFs) from motorists' cars should be banned, anti-pollution campaigners say.
While driving a diesel car that has had the filter removed is against the law, the act of actually removing it is not.
Campaigners say it is time to close the legal loophole, which is being exploited by some garages who advertise the service online.
They want the law to be changed and are urging websites to ban the advertisements. Sites have indicated that the adverts would not be carried if the law is changed.
The filters trap harmful exhaust particulates, cutting the amount of pollution that is released into the atmosphere.
But when they get clogged up the filters have to be replaced, a job that can cost motorists more than £1,000. As a result some garages advertise that they can remove the filter instead of replacing it, something which does not affect a car's performance.
Campaigners estimate that thousands of UK motorists are driving cars that have had their DPFs removed, adding to air pollution levels.
Oliver Hayes, of Friends of the Earth, says removing the filters is putting people's health at risk by increasing pollution.
He adds that with it being illegal to drive a car that has had its DPF removed, the "dodgy practice" is also putting motorists at risk of being prosecuted.
Copyright Press Association 2016. Motoring News articles do not reflect the RAC's views unless clearly stated.