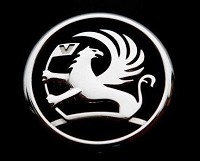 General Motors, the US parent company of Vauxhall, is to receive a further $30 billion (£18.3 billion) Congressional bailout as it undergoes Chapter 11 bankruptcy.
This will enable the loss-making company to continue car-making while it re-organises its business under the supervision of a government-appointed judge.
While most of GM's unsecured bondholders have accepted a deal essential to reorganisation, Germany has agreed to lend £1.25 billion to GM's German unit Opel to underwrite its acquisition by Canadian car-parts supplier Magna.
Business Secretary Lord Mandelson says that he has assurances from Magna that it will continue car-making at Ellesmere Port and Luton, although it will be some time before the implications for its 5,500 UK workers are fully known.
Talks are continuing to transfer GM`s European arm, which includes Opel and Vauxhall, into a separate trust which will be shielded from the US bankruptcy arrangement.
But talks between the government of German, which has half of the 50,000 European workforce, the US government and GM are proving extremely difficult.
It is believed that the Canadian government will take a 12.5% stake in GM and a United Auto Workers trust 17.5%, with bondholders possibly increasing their share to 25%.
Copyright © Press Association 2009