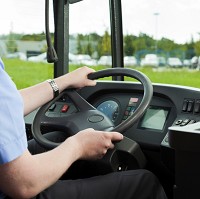 A Chinese web services company plans to take autonomous technology to the next level with the introduction of self-driving buses.
Baidu, which has already signed a deal with BMW AG to develop a driverless car, wants to bring the tech to the masses.
It hopes to have the buses on the road in three years and mass produce them within five years, once it has set up a business unit to oversee its branch into the motor industry.
But China's top online search firm is not the only tech outfit that wants a piece of the self-driving sector.
Alibaba Group, a Chinese e-commerce company, will soon launch its first car in partnership with SAIC Motor Corp, while the likes of Google and Apple are also developing their own autonomous cars.
Baidu remains tight-lipped about potential manufacturer partners for the bus project and how much the business unit will cost, although it has confirmed that Vice President Wang Jing will lead the new unit as general manager.
Copyright Press Association 2015. Motoring News articles do not reflect the RAC's views unless clearly stated.