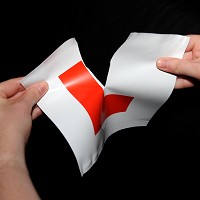 Just over three quarters (76%) of the public believe there should restrictions placed on young drivers after they have passed their test in order to safeguard them and other road users.
The survey by YouGov, published by the Association of British Insurers (ABI) to coincide with Road Safety Week, reveals public backing for radical proposals to help stop young people dying or being seriously injured on our roads.
Over two thirds (71%) of the 3,742 people of all age groups who were surveyed supported limiting the number of young passengers that newly qualified young drivers are allowed to carry.
More than half (57%) agreed with a minimum 12-month learning period for young people to allow them to gain more experience, while three fifths (60%) admitted they would be in favour of changes to the driving test and the way in which it is conducted.
A combination of all four proposals would be effective in helping make young drivers safer on the road, said three fifths (60%) of respondents.
In addition, over half (58%) supported restricting night-time driving for newly qualified young drivers, which would ban them from driving between 11pm and 4am.
"Our campaign for Safe Young Drivers is gaining momentum with a significant number of people supporting our proposals," said James Dalton from the ABI.
"Improving the safety of young drivers will also mean that motor insurance premiums will become more affordable for families with young drivers."
Copyright Press Association 2012