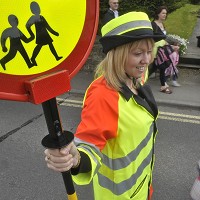 Parents can relax a little now their children are back at school but motorists should be extra vigilant when they drive to work with more children about, a road safety charity warns.
The Institute of Advanced Motorists (IAM) says the risk of an accident increases whenever schools reopen, as there are 20% more cars on the road during peak periods.
The risk of hitting and injuring a child is greatest after school, as youngsters are more distracted when they head home as they are concentrate on their friends, listen to music with headphones or look at Facebook or Twitter on smartphones.
The IAM says the best piece of advice they can give motorists is to avoid being in a rush. Leaving earlier has a significantly positive impact on concentration and safer driving.
The charity advises drivers to be alert for children who are not paying attention to the road, especially outside schools. It is also crucial that driving parents do not stop on yellow zigzag lines outside schools and make their children get out of vehicles on the pavement.
Most roads around schools have a 20mph limit and it is important that drivers stick to it and be wary of children crossing roads and walking out between parked cars. The younger the children the less likely they are to be aware of the dangers of the road so drivers should be on the look out for pupils wandering into the road, the IAM says.
Parents are advised to inform children who walk to school of the potential hazards on the route and encourage them to use pedestrian crossings where possible.
Copyright Press Association 2014