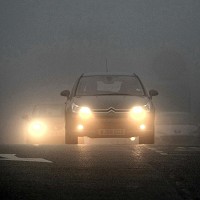 Most motorists believe there would be fewer deaths on the roads if the clocks were not put back each October, a poll suggests.
Seventy per cent of drivers said they would like to see British Standard Time (BST) abolished, with 60% saying this was because road accident mortality rates rise in the winter months when the clocks are put back.
The poll by car accident camera company Smart Witness found that one of the main reasons against the clocks going back an hour was the higher number of road deaths involving schoolchildren because of darker afternoons.
In 2011, the number of pedestrian deaths saw a sharp rise from 25 in September to 34 in October, climbing to 48 in November and up to 65 in December, the Royal Society for the Prevention of Accidents said.
In 2009, a paper published by the Department for Transport showed that a move to lighter evenings would prevent about 80 deaths on the roads each year, and would be cheap to introduce.
Simon Marsh, managing director of Smart Witness, said the survey's findings showed "the vast majority of people in England do not want the clocks to go back in October and think road safety is one of the main reasons why the law needs to change".
Copyright Press Association 2013