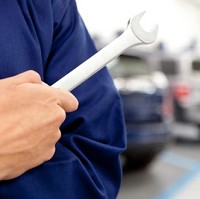 The UK's most trusted garage, as nominated by the public, will be announced next month.
About 11,500 garage customers voted in the annual Motor Codes Garage of the Year contest.
They were asked to recognise the good customer service they have enjoyed at one of the 7,250 garages within the Motor Codes network.
The top 20 - the regional Garage of the Year winners just named - represents the wide range of alternatives when it comes to car servicing. This list of leading firms includes 10 franchised main dealers and 10 independent garages.
The overall champions - the franchised main dealer and independent Garage of the Year - will be announced at a special event held at the Motor Codes' London headquarters on April 10.
Chris Mason, managing director of Motor Codes, said the competition will put trustworthy garages in the "shop window".
He said: "It's all about giving their customers a way to show their appreciation and, importantly, ensuring that people don't have to feel anxious about choosing a garage."
Copyright Press Association 2013