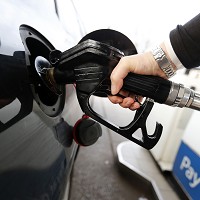 Diesel prices have fallen at the pump as retailers finally pass on wholesale savings to customers, RAC Fuel Watch data confirms.
The cost of wholesale diesel has been lower than petrol since the end of May, and the RAC has been calling for this to be reflected at forecourts.
In July the average price of diesel fell by 5p a litre, having started the month at 120.63p and ending it at 115.74p.
And forecourts have also seen the first fuel price flip between diesel and petrol since summer 2001.
RAC fuel spokesman Simon Williams says: "July was a month of good news for motorists with diesel vehicles. The 5p a litre diesel saving recorded in July means the cost of filling up an average 55-litre diesel family car, such as a Ford Focus, has dropped by £3 in a month.
"This is particularly welcome for motorists setting out on their annual holidays who are driving long distances to destinations in the UK.
"And, if the supermarkets continue to battle over prices as they pass on further wholesale cost savings, pump prices should reduce to around an average of 111p a litre - a price last seen in January 2010. This would shave another £2 off a tank of diesel. To put this in perspective, this is even lower than the 113p average price reached in January after oil hit a near six-year low of $45 a barrel."
The price of petrol also dipped in July, falling from 117.05p a litre to 116.51p.
Both wholesale petrol and diesel prices are low due to the cost of oil falling below the $60 a barrel mark on July 3 and remaining there ever since.
Over the month the oil price fell 9% from $61 to $52 a barrel. This, combined with the pound's strong performance against the dollar, is keeping petrol and diesel cheaper.
HMRC fuel usage statistics for June show 2.5 billion litres of diesel were sold in the UK, a 4% increase on May. Petrol sales remained static at 1.5 billion litres.
Compared with June 2014, petrol sales were down 4% and diesel up 5%.
Mr Williams adds: "The cheaper wholesale price of diesel - now almost 6p a litre cheaper than petrol - has been brought about by the fact two new refineries in Saudi Arabia are now producing diesel to meet the large European demand.
"We expect this to be good long-term news for the nation's 10.7 million diesel car drivers as well as for businesses operating commercial vehicles. Everyone should benefit from a better, fairer deal at the pumps going forwards."
Copyright Press Association 2015