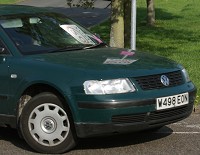 An industry and Government-backed regulatory body is recommending that all car owners have their vehicles checked-over before the onset of winter.
Motor Codes Ltd, which is supported by the RAC and monitored by the Office of Fair Trading, says anyone with questions regarding reputable dealers or general advice should contact its free phone advice line, which also offers an independent complaints procedure for anyone using one of its recommended businesses.
Each Motor Codes garage is monitored by the RAC to ensure adherence to customer service standards, and an Independent Compliance Assessment Panel tracks customer satisfaction over time and continuously assesses code-using garages.
For more information on Motor Codes Ltd or the Motor Industry Code of Practice for Service and Repair, visit www.motorindustrycodes.co.uk or call 0800 692 0825.
Copyright © Press Association 2009